Download and read some of this year's Emmy-nominated screenplays!
Are you thinking of building your reading repertoire? Or maybe you want to hone your skills in screenwriting by studying the successes this past year has to offer?
Whatever the case, there's a way for you to get what you need by having a look at this year's Emmy nominees. Take your pick of these 25 screenplays from the TV series that made the cut and start reading! You can download them all for free from the TSL Script Library.
Trust me, they're well worth the storytelling. And if you don't trust me, ask the Television Academy.
Outstanding Comedy Series
Black-ish
Showrunners: Jonathan Groff, Courtney Lilly | Creator/Writer: Kenya Barris

Pilot (S1E1): Download the script!
Dre Johnson (Anthony Anderson) has it all – a great job, beautiful wife Rainbow (Tracee Ellis Ross), four kids, and a big home in a classy neighborhood – but as a black man, he begins to question whether all his success has brought too much cultural assimilation for his family. With the help of his father (Laurence Fishburne), Dre begins to try to create a sense of ethnic identity for the members of his family that will allow them to honor their background while preparing them to embrace the future.
PEN15
Showrunners: Maya Erskine, Anna Konkle | Creators/Writers: Maya Erskine, Anna Konkle, Sam Zvibleman

Pilot (S1E1): Download the script!
S1E9: Download the script!
S2E3: Download the script!
This comedy series depicts middle school as it really happened. Comics Maya Erskine and Anna Konkle play versions of themselves as teenage outcasts in the year 2000, during a time when the best day of your life can turn into the worst with the stroke of a gel pen. Adult Maya and Anna — as their younger selves — are surrounded by actual teenagers as they re-experience some of the ups and downs of middle school life. They get a lot of unexpected attention on the first day of school and later face the temptation to do drugs.
Ted Lasso
Showrunner: Bill Lawrence | Creators/Writers: Bill Lawrence, Jason Sudeikis

Pilot (S1E1): Download the script!
Small-time football coach Ted Lasso is hired to coach a professional soccer team in England, despite having no experience coaching soccer.
The Flight Attendant
Showrunners: Steve Yockey, Natalie Chaidez | Creator/Writer: Steve Yockey

Pilot (S1E1): Download the script!
A flight attendant's life gets turned upside down after she wakes up in a hotel room with a dead man but with no memory of what happened.
Hacks
Showrunner: Jen Statsky | Creators/Writers: Lucia Aniello, Paul W. Downs, Jen Statsky

Pilot (S1E1): Download the script!
A dark mentorship forms between Deborah Vance, a legendary Las Vegas comic, and an entitled, outcast 25-year-old comedy writer.
Outstanding Drama Series
Bridgerton
Showrunners: Chris Van Dusen, Jess Brownell | Creator/Writer: Chris Van Dusen

Pilot (S1E1): Download the script!
During the Regency era in England, eight close-knit siblings of the powerful Bridgerton family attempt to find love.
Lovecraft Country
Showrunner: Misha Green | Creator/Writer: Misha Green

Pilot (S1E1): Download the script!
Atticus Black joins his friend Letitia and his Uncle George to embark on a road trip across 1950s Jim Crow America in search of his missing father.
Pose
Showrunner: Ryan Murphy | Creators/Writers: Steven Canals, Brad Falchuk, Ryan Murphy

Pilot (S1E1): Download the script!
Series Finale (S3E8): Download the script!
Set in the 1980s, `Pose' is a dance musical that explores the juxtaposition of several segments of life and society in New York: the ball culture world, the rise of the luxury Trump-era universe, and the downtown social and literary scene. Blanca forms a `house', a self-selected family that provides support to LGBTQ youth who have been rejected by their birth families. Damon is a dancer who joins Blanca's house. Together, they compete in the balls — where house members challenge each other in various categories and are judged on their outfits, attitude, or dance skills — against Blanca's former house mother, Elektra. Pray Tell is Godfather to the children who compete in the balls. Angel is a streetwalker who develops feelings for a new client, Stan, who has a loving wife, Patty. James Van Der Beek co-stars as Stan's boss, Matt.
The Boys
Showrunner: Eric Kripke | Creator/Head Writer: Eric Kripke

Pilot (S1E1): Download the script!
Superheroes are often as popular as celebrities, as influential as politicians, and sometimes even as revered as gods. But that's when they're using their powers for good. What happens when the heroes go rogue and start abusing their powers? When it's the powerless against the super powerful, the Boys head out on a heroic quest to expose the truth about the Seven and Vought, the multibillion-dollar conglomerate that manages the superheroes and covers up their dirty secrets. Based on the comic book series of the same name.
The Crown
Showrunner: Peter Morgan | Creator/Writer: Peter Morgan

Pilot (S1E1): Download the script!
S1E9: Download the script!
S2E1: Download the script!
Season 4 Finale (S4E10): Download the script!
Based on an award-winning play ("The Audience") by showrunner Peter Morgan, this lavish, Netflix-original drama chronicles the life of Queen Elizabeth II from the 1940s to modern times. The series begins with an inside look at the early reign of the queen, who ascended the throne at age 25 after the death of her father, King George VI. As the decades pass, personal intrigues, romances, and political rivalries are revealed that played a big role in events that shaped the later years of the 20th century.
This Is Us
Showrunners: Isaac Aptaker, Elizabeth Berger | Creator/Writer: Dan Fogelman

Pilot (S1E1): Download the script!
Jack and his wife – who is very pregnant with triplets – have just moved into their new home in Pittsburgh. Successful and handsome television actor Kevin is growing increasingly bored with his bachelor lifestyle. Randall – who was abandoned at a fire station by his father as an infant – is a stylish New York-based businessman working to raise two daughters with his wife, Beth. These people are among a group, several of whom share a birthday, of seemingly random individuals whose lives intertwine in unexpected ways.
The Handmaid's Tale
Showrunner: Bruce Miller | Creator/Writer: Bruce Miller

S2E1: Download the script!
S2E11: Download the script!
Season 4 Finale (S4E10): Download the script!
Based on the best-selling novel by Margaret Atwood, this series is set in Gilead, a totalitarian society in what used to be part of the United States. Gilead is ruled by a fundamentalist regime that treats women as property of the state and is faced with environmental disasters and a plummeting birth rate. In a desperate attempt to repopulate a devastated world, the few remaining fertile women are forced into sexual servitude. One of these women, Offred, is determined to survive the terrifying world she lives in, and find the daughter that was taken from her.
Outstanding Limited Or Anthology Series
The Queen's Gambit
Showrunner: Scott Frank | Creator/Writer: Scott Frank, Allan Scott

Pilot (E1): Download the script!
Set during the Cold War era, orphaned chess prodigy Beth Harmon struggles with addiction in a quest to become the greatest chess player in the world.
WandaVision
Showrunner: Jac Schaeffer | Creator/Writer: Jac Schaeffer

Pilot (E1): Download the script!
Living idealized suburban lives, super-powered beings Wanda and Vision begin to suspect that everything is not as it seems.
I May Destroy You
Showrunner: Michaela Coel | Creator/Writer: Michaela Coel

Pilot (E1): Download the script!
E8: Download the script!
After being sexually assaulted in a nightclub, Arabella's life changes irreversibly and she is forced to reassess everything, including her career, friends, and family.
The Underground Railroad
Showrunner: Barry Jenkins  | Writer: Jihan Crowther, book authored by Colson Whitehead

Series Finale (E10): Download the script!
After escaping a Georgia plantation, Cora boards a train embarking on a harrowing trip as she seeks true freedom while being hunted by a notorious slave catcher.
---
Want to read and download more screenplays? Check out the TSL Script Library for hundreds of award-winning titles.

---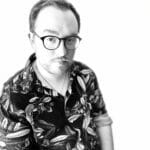 David Wayne Young is an independent film producer and screenwriter with years of experience in story analysis, even providing coverage for multiple international screenwriting competitions. David's obsessions include weird fiction and cosmic horror, and he's formally trained in the art of tasting and preparing gourmet coffee in various worldly traditions, from Turkish coffee to hand-tamped espresso — all enjoyed while writing, of course.