Since they debuted their brand over 5 years ago with Spring Breakers, the fine folks at A24 have proven themselves as cinematic tastemakers. From bewildering exercises in aesthetic, terrifying horror films to heart-rending masterpieces, they consistently revitalize the medium with fresh voices. Now they've delivered a gift to their fans in the form of a podcast, focused on conversations between their filmmakers. With two episodes released so far – between Barry Jenkins (Moonlight) and Greta Gerwig (Lady Bird), alongside Bo Burnham (Eighth Grade) and Jerrod Carmichael (The Carmichael Show) – the company has already granted us a wealth of discussion.
Here are 7 gems that speak to young writers, from those currently setting the standard.
1. WRITING FOR LOCATION
What often makes A24's films so memorable are their settings. Greta Gerwig and Barry Jenkins spend the first section of their episode discussing the importance of writing for a precise location. "I have the privilege of being from a place," says Gerwig, a tool that she used to craft her Oscar-nominated debut. Both filmmakers used this privilege to create a textured environment for their stories, "a passport to a world," as Gerwig put it.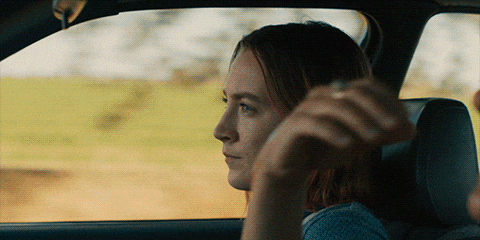 Allowing the location to take on an influential role in the story, as an active part of it, can give your screenplay an instant atmosphere. "Look for the feeling," Gerwig recommends. Get specific about the meaning of the location's details, but don't worry about accuracy yet. Both Jenkins and Gerwig note that their memory of their respective places didn't match the reality, but this is the magic of fiction – the amalgamation of details can sometimes create a more expressive whole.
2. AUTOBIOGRAPHY vs. PERSONAL STORYTELLING
In creating two films that are deeply close to their own experience but not a literal expression of it, Jenkins and Gerwig explore the difference between autobiography and personal material. Jenkins notes that Lady Bird is an abstraction of Gerwig, who he has known for a decade and didn't recognize in the film itself. Gerwig wishes that she behaved with Lady Bird's boldness, and so created the character in that sense. Jenkins notes that Naomi Harris's character in Moonlight was a representation of his own mother, but not the woman herself.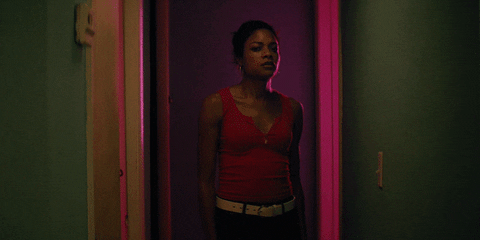 While Bo Burnham is far from a 13-year-old girl, he found common ground with his protagonist for Eighth Grade in her anxiety regarding social acceptance and standards. "Writing what you know" doesn't have to be literal – it just allows for more empathy and detail to emerge from your work.
3. WRITING FILMS IN THE INTERNET AGE
We've been aware for years of the dichotomy inherent in YouTube and streaming culture. Carmichael notes that we're in a dangerous space for creating art, because everyone has been given a chance to do so – but at the same time, the constant eyes can stifle and water down one's work.
In making a film about this era, Burnham references the desire to do something new and scary – which, to him, took the form of a "vulnerable and bare" look at a 13-year-old girl immersed in today's culture. Feeling the pressure of this era himself, in which everything that we say is seen by so many people, he notes, "We can talk freely, but we have to be aware of who is listening." Their statements remind us, as young writers, that our stories don't have to mimic the era to be a valid part of it; we just have to show it as it is.
4. EARNING EMOTION
Emotional resonance can be one of the hardest things to achieve in art; if it's forced, it doesn't make an impact. Jenkins describes an early cut of Moonlight that was too heavy-handed – continued revision allowed for balance. In assembling a screenplay, the approach is the same; you have to tell the story in a clear but natural manner that shows the audience why they need to care, without simply explaining it or berating them. Jenkins speaks to the delicacy of Lady Bird as well, a film that begins as a quirky comedy and transitions into a low-key tragedy of sorts – done through personal detail and careful plotting.
The emotions don't have to be massive to register, either. With Eighth Grade, Burnham tackled the Internet by creating its opposite – where YouTube culture is fast and snappy, his film is deliberate, intimate and sad. In a culture where emotional and narrative standards have been set so high by superhero epics and glamorous celebrities, Burnham explores an average teenager whose story still earns heartache. Sometimes the smallest stories can earn the strongest emotions just by being honest.
5. REVISION & COLLABORATION
The most tedious and important part of writing is editing… and editing… and editing. Instead of being overwhelmed by the whole process, both filmmakers found the importance of focusing on each step – what Gerwig calls "Do[ing] the actions…", or for Jenkins, "Build[ing] a house." Gerwig also discusses the experience of writing with Noah Baumbach, who relentlessly analyzes each line of his screenplays before deeming them appropriate – an exhausting exercise, but a necessary one, if you want to find the perfect rhythm.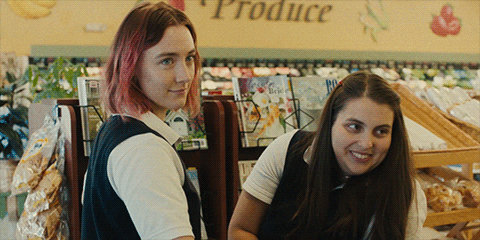 Of course, this process doesn't occur in complete isolation. "The beauty of making films is that you're not doing it by yourself," says Jenkins, while Gerwig notes that "The thing in your head doesn't work out and something better comes through." Allowing others to enter the process and offer assistance, while maintaining a sense of the work's core, is an important step.
6. DISAPPEAR INTO THE WORK
In a different context, Carmichael and Burnham offer hope to young filmmakers – in this public age when everyone is expected to have an image, people should feel confident in taking the time to create work that means something. Jenkins weighs in on this as well, having taken 8 years between Medicine for Melancholy and Moonlight  – while this period was full of uncertainty for him, as Gerwig helped him remember, it was essential in giving him the time to develop his masterpiece. The goal (as Carmichael puts it) is to get the idea out – does it matter how long it takes?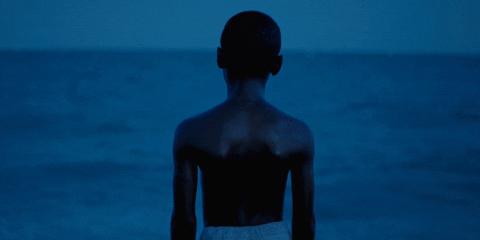 7. FOLLOW YOUR INNER COMPASS
Of course, the most essential thing about writing is finding one's individual means of expression. Carmichael and Burnham agree that there is a difference between imitating the films we love and creating something unique – it's a risk, but an essential, rewarding one. As someone who finds it easy to overcome anxiety, Carmichael urges people to take action without the weight of other opinions – "it's not productive," he says.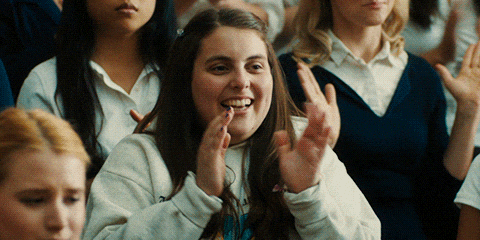 Gerwig and Jenkins aren't shy about the fear they felt while editing their films – would people understand the story once it was assembled? The same stress can paralyze writers as well. But, as Gerwig brings up, it's more frightening to not take the risk than to make something bad. "Lean into the things that are weird about you… it's what makes you a voice."
Listen to the first two A24 podcasts below.
Do these discussions help you in your own process? Keep up with A24's podcast, and The Script Lab, for more advice!
---
BEN LARNED is an independent genre writer and filmmaker based in Los Angeles. He has written for outlets such as Blumhouse, Bloody Disgusting, WeScreenplay and ScreenCraft. His column Forbidden Tomes is published twice a month on Daily Dead. His short stories have been published in The Book of Blasphemous Words, Danse Macabre, and WitchWorks.
---
---
For all the latest from The Script Lab, be sure to follow us on Twitter, Facebook, and Instagram.