Each story we put on screen is a bit of a con. We're persuading an audience to steal away from something else they could be doing (or watching) to spend time with us.
That's a tall promise to fulfill, especially with a large number of characters to juggle. But Ocean's 8 is a breezy caper that balances its ensemble cast by sticking to what heist films do best—finding the right task for every person.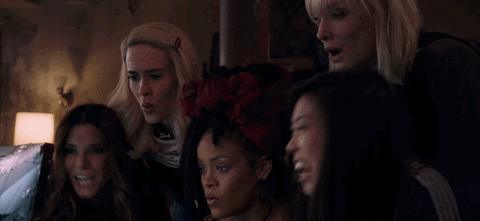 That's one way to keep your characters distinct when you're writing other genres as well.
The women of Ocean's 8 have distinct personalities, in part because of the cast and a killer wardrobe that gives each character her own style. (Fashion plays a huge part in the film, with the heist framed around the Met Gala, a luxe fundraiser for New York's Metropolitan Museum of Art.) 
But the film doesn't rely solely on visual cues and the casts' quirks to keep the audience engaged. Rather, it follows the adage, "Actions speak louder than words." Put another way, "Characters are what they do."
Characters with Purpose
Novelist and script editor Lucy V. Hay talks about this frequently on her blog, Bang 2 Write. We obsess over characters' dialogue, but great characterization comes from behavior, Hay notes. 
Of course, characters talk, but audiences remember Ellen Ripley of Aliens, the 1986 science-fiction film starring Sigourney Weaver, not for rousing speeches but for facing off against brutal creatures in spite of her fear to rescue a little girl, Hay says. Dorian Gray had witty banter, but he's known for his sinful pact to stay young—and his portrait that aged as a result.
Crystalizing each character's role in the story—as if you're plotting a heist—is one way to avoid focusing on one or two and relegating the others to supporting status. 
"The challenge is to bring people in without it feeling like a cameo," screenwriter Christopher Markus has said. "Even if it's even the smallest arc, the challenge is to give everybody a human turn and to place them in the context of the thing."
Marcus and Stephen McFeely have co-written four successful Marvel Studios films, each with larger ensembles: Captain America: The First Avenger (2011); Captain America: The Winter Soldier (2014); Captain America: Civil War (2016); and this year's Avengers: Infinity War.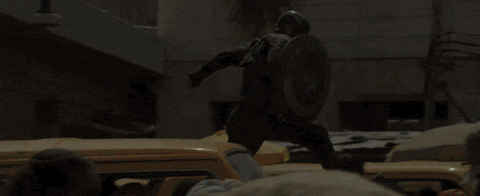 Captain America: Civil War, rated at 91 percent "fresh" on RottenTomatoes.com, has at least 10 main characters. The screenwriters said they focused the story by relating to one central question or idea—the regulations that require the Avengers to operate under United Nations supervision. They also went through several drafts, each time looking at only one character to track that person's development.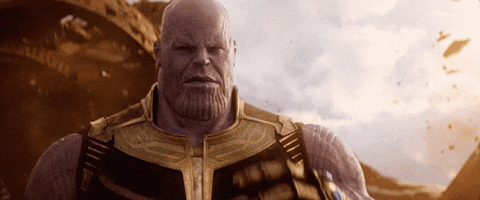 The more expansive Avengers: Infinity War—with about 40 characters and four to five storylines—still pares down the script to the heroes' conflict with Thanos (Josh Brolin), a zealot who thinks he's saving the universe by wiping out half of its population. While some characters have less to do this time around, the film makes a clear effort to give each time to shine—and a particular assignment once the stakes and fighting escalate.
Super Skills
The women of Ocean's 8 don't have superpowers, but each has a distinct skill set that defines her purpose in the story. Audiences might not remember each character's name—or recognize all of the actors. (Awkwafina, who plays pickpocket Constance, is the freshest face among them, having appeared in 2016's Neighbors 2: Sorority Rising.) But we become invested in the plot because we can follow the characters' actions.
Mastermind Debbie Ocean (Sandra Bullock) loosely connects this film to the trilogy launched with 2001's Ocean's Eleven. She's the sister of that film's lead con artist, Danny Ocean (George Clooney). During a five-year stint in prison, Debbie hatched a plan to swipe a six-pound Cartier diamond necklace worth at least $150 million. We see her calculating brain at work after she's paroled as she glides through Bergdorf Goodman and a luxe hotel. Dressed in the swanky clothing from her arrest, she makes off with a fur coat, cosmetics, a room for the night and more thanks to eavesdropping, sticky fingers, and attitude.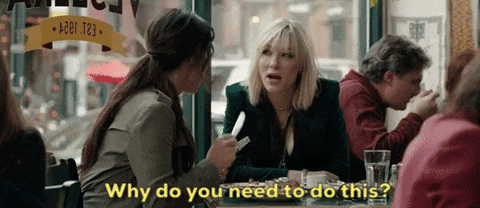 Debbie's longtime pal Lou (Cate Blanchett) is a bar owner who waters down the vodka so she doesn't waste the good stuff on drunks. She's also the talent scout and conscience: "Why does it always have to be an ass risk?" she fumes to Debbie at one point.
Debbie pegs their access to the necklace through starlet Daphne Kluger (Anne Hathaway).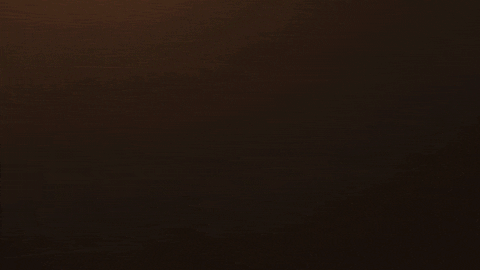 She and Lou coach Rose (Helena Bonham Carter), a fashion designer with financial troubles, on approaching Daphne with a show-stopping look that requires the stunning accessory.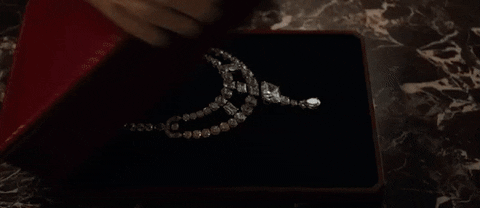 Meanwhile, Debbie reconnects with Amita (Mindy Kaling), a jeweler eager to escape the scrutiny of her family's business, and Tammy (Sarah Paulson), a fence turned suburban mom who gets hired as one of the gala's planning staff.
Lou recruits Constance, as well as the hacker Nine Ball (Rihanna). Using a pool ball as a trackball, she supplies the tech help that they need, whether planting bugs to eavesdrop or manipulating security cameras.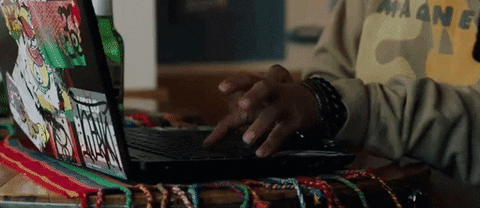 Swiping the Audience's Attention
Solo: A Star Wars Story is another film that mixes its ensemble well. Young Han Solo (Alden Ehrenreich) is crafty but still new to the criminal underworld. (It spoils too much to say how he meets his Wookie pal, Chewie, played by Joonas Suotamo since Star Wars: The Force Awakens.)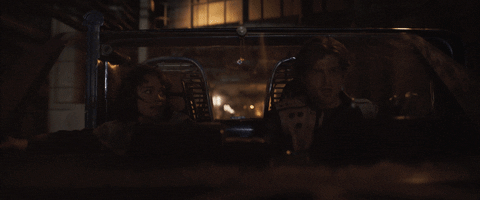 Han takes a job with smuggler Tobias Beckett (Woody Harrelson), an unlikely mentor, to fetch fuel cells for crime boss Dryden Vos (Paul Bettany). Han wants the money to buy his own ship and reunite with Qi'ra (Emilia Clarke), the sweetheart he was forced to leave behind on their homeworld. To his surprise, Qi'ra now also works for Vos, who charges her with overseeing Han and Tobias's trip. She starts by finding a skilled pilot, a charmer named Lando Calrissian (Donald Glover).
Contrast those films with one where the ensemble doesn't mesh. Hay analyzed 2017's Alien: Covenant, a different genre that makes the point well. Aside from Michael Fassbender's android, none of the characters register as more than cannon fodder because their functions in the plot are muddy. 
"In fact, the characters are so flat, they have the male characters remind us who's paired up with whom by referencing which ones are their wives!" Hay writes. (She likes Alien and Aliens, by the way, for how the characters' functions help the audience empathize with their plights.)
We want people to feel invested in our stories. Try writing characters as if you're plotting a heist, each person assigned a particular task. Your mission is to swipe an audience's attention, then watch as they're carried away.
---
Valerie Kalfrin is an award-winning crime journalist who now dives into fictional mayhem as an author (Quicklet on The Closer: Season 1), essayist, film critic, screenwriter, and emerging script consultant. She also writes for The Guardian, Bright Wall Dark Room, ScreenCraft, Hazlitt, Signature, and the blog for Final Draft, the top-rated screenwriting software used by the filmmaking industry. A member of Screenwriters of Tomorrow, she's collaborated on short films and features, and she's affiliated with the Tampa Bay Film Society. She lives in Florida. Find her online at valeriekalfrin.com.
---
Photo credit: Chuck Zlotnick / Marvel Studios
---
For all the latest from The Script Lab, be sure to follow us on Twitter, Facebook, and Instagram.